| | |
| --- | --- |
| About A Message Bottle: | |

Our Message in a Bottle Story:
Have you ever heard of a Message in a Bottle? Most individuals that have heard of "Message in a Bottle" generally relate it to a wonderful movie that I'm sure we have all seen. They don't realize that it is also a very unique way to send an unusual style of greeting as well as a beautiful gift. We have a Very Affordable Product in comparison to other Message in a Bottle sites.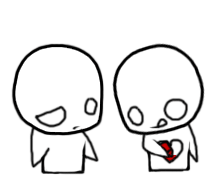 We have been on the Internet with our lovely gifts for more than fifteen years now. We wanted to offer something that would be a lasting memory, different from the typical greeting card, something that won't eventually be tossed into a drawer or trash can. We wanted to create a unique way to send a special gift, something that can be cherished for many years to come, but also include the loving words that you want to express in writing. We feel that we have come up with the perfect solution that is both decorative and includes your heartfelt feelings on a beautiful scroll of your choice. If carefully unwound the scroll can be framed and hung up on a wall. Each entity of this gift is a displayable item to be treasured. How unique is that? Our gifts have been ordered by customers right here in Arizona and as far away as Scotland, the UK, Germany and our soldiers overseas. We take care to insure that the information you provide for your scroll is set up properly, be it a poem, a love letter and even letters from Santa for your little ones at Christmas time.

---


The Ideal Gift for Christmas or any Season and Reason:
---


Our Pride Shines Through:
We at A Message Bottle use only the best materials to ensure an eye appealing finished product that creates wonderful memories to last a lifetime. This is one greeting we are very proud of and hope you will enjoy them as much as we do. Our unique style is one of a kind. Some have tried to copy us but they don't compare to our unique style. Each and every bottle will compliment the decor of any room in your house. We have had companies give them as gifts at work and those employees now have them on their desks. We even had a High School order them for their graduating students. This is such a unique and thoughtful gift that will be treasured for many years to come.

---


Your Thoughts on the Scroll:
We include a color print font that will compliment any style scroll you choose. The scroll is then rolled, secured and tied to a strand of raffia so that it can be easily removed and read by your recipient.

---
Gift Ideas for the Loved Ones in your Life:

Message in a Bottle
Gift Ideas for Him

Message in a Bottle
Invitations for most Occasions
Message in a Bottle
Gift Ideas for Her
---

If you have any questions or comments please Contact us




AMessageBottle.com (Message in a Bottle for all Seasons & Reasons)
Specializing in Message in a Bottle, Romantic Gift Ideas, Invitations, Business Promotions & Weekly Specials to
compliment everyone's BUDGET